English - Reading
Reading at Windmill
As said by Dr.Seuss- you can find magic wherever you look. All you need is a book. Here at Windmill Primary school we aim for all children to discover the magic in reading. We support in creating imaginations that think big.
We are committed not only to ensuring that children are equipped with the skills to read fluently and comprehend texts, but also to ensuring that children develop a love of reading that will give them the foundation they need to become lifelong readers. We recognise the interrelated nature of literary skills, and therefore make sure that high quality fiction is central to our Literacy provision as we understand the positive impact that reading has on not only Reading attainment, but attainment across the curriculum and the social and emotional development of children more generally.
Implementation- How is Reading taught at Windmill?
At Windmill reading it is at the heart of what we do. It sued to match the schools aims creativity and challenge.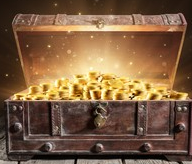 "Books are like the treasure in a pirate's chest"- Year 2 child at Windmill
Reading fluency and comprehension skills are embedded through discrete whole class Reading lessons and through frequent opportunities to utilise the reading skills children have learned in these lessons across the curriculum, thus further consolidating them.
In whole class Reading lessons, which take place alongside Phonics lessons in Key Stage 1 and as the primary method of explicit Reading provision in Key Stage 2, dialogic teaching is central to our approach. High quality and ambitious texts and extracts are shared as a class, and the skills needed to comprehend these texts are developed first through discussion as a class and verbal modelling of these skills by the teacher, and are then embedded through written and talk activities using highly quality questioning and talk. This builds the important skill of turn taking and allows children to look deeper. Teachers plan in questioning to their reading time to provide a rich talk environment. Therefore, reading is evidenced both through planning and opportunities to do written tasks. Furthermore, in order to complement learning during Reading lessons, opportunities to use these skills in other lessons are actively sought.
To support reading for pleasure outside of Reading lessons, each class has a class book that is shared and enjoyed together most days, and each year group has a reading scheme that rewards children for their reading at home, thereby giving motivation to more reluctant readers and making the reading habits of all children more explicit.
Within both key stages, the key reading skills that we seek to develop can be summarised in the following way:

Vocabulary
Inference
Prediction
Explanation
Retrieval
Sequencing or summarising
Our aims, in keeping with the aims of the National Curriculum, are to ensure that all children, by the end of Key Stage 2, can read fluently and with good understanding, have developed the habit of reading for both pleasure and information, have acquired a wide vocabulary, can appreciate literature, and can engage in discussions about texts, explaining their ideas clearly and articulately.
Impact of Reading at Windmill
"I read so I can explore somewhere else"- Year 5 child at Windmill
We thrive on having children be healthy in mind and body with a growth mindset approach. Reading to the children at Windmill is for their mind, like exercise is for their body. Each stage of a child's journey of learning to read, from Key Stage 1 through to the end of Key Stage 2, progressively builds on the skills they have previously learned, with the foundations of reading fluency laid in Key Stage 1 enabling children to access texts and develop their ability to make inferences from texts in Lower Key Stage 2 and then comment on and evaluate the impact of language in Upper Key Stage 2. Termly summative assessments allow teachers to measure the progress pupils are making and expose any barriers to continuing this learning journey that can be supported through both first quality teaching and interventions.