Literacy
Oxford Owl
JACQUELEINE WILSON. Click here to visit this award winning author's website, which is packed full of fun information, facts and competitions to enter.
MICHAEL MORPURGO. Visit the official website of Michael Morpurgo - find out about his books, his inspiration, his achievements and his most recent time as the Children's Laureate.
ROALD DAHL. Visit the fantastic and very funny Roald Dahl website. Watch out for the trumping chicken!
MYTHS & LEGENDS. A fantastic site. Read and create myths and legends.Well worth a visit.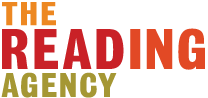 Love Reading? Click for Kids Zone, watch videos and learn how to draw characters, complete activities and quizzes