Term 3 and 4: Standing on the Shoulders of Giants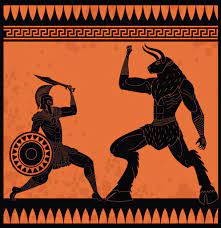 In Terms 3 and 4 we will be investigating the Big Question: What did the Greeks do for us?
We will have a look at some of the inventions that we still use today that came from Ancient Greek times.
We will be learning the story of Theseus and the Minotaur, rewriting it and using this to form the basis of our Year 4 production!